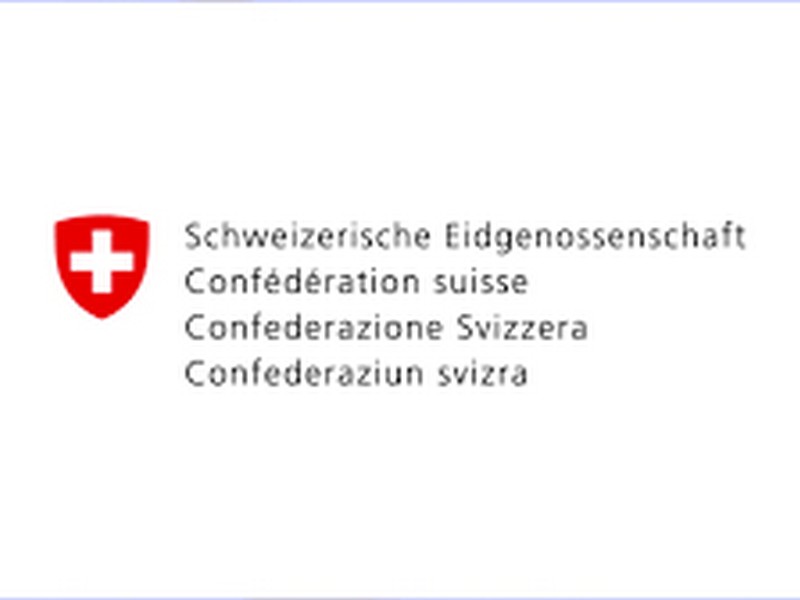 Schweizerische Eidgenossenschaft Confederation  suisse Confederazione Svizzera Confederaz1un svizra
Embassy of Switzerland
Swiss Agency for Development and Cooperation SOC Swiss Cooperation Office for the Mekong Region, Vientiane
Vientiane , November 2018
To Whom It May Concern
The Swiss Cooperation Office for the Mekong Region in Vientiane, a branch of  the Swiss Agency for Development and Cooperation (SOC) , mandated Active Bugs for a two-day teambuilding workshop in October 2018.
As a team, we benefitted in an exceptional manner from the input provided to us by means of teambuilding-activities , feedback and reflection phases. Active Bugs proved to be a highly motivating and enthusiastic facilitator. We appreciated its professionalism and ability to get every team member participating actively while, at the same time, making him/her feel comfortable. The Facilitator thus brought out the best of everyone , to the extent that also unknown individual and teamwork competencies became visible .
With the team-building event managed by Active Bugs, our team has grown further . The insights gained will help us in addressing particular issues. It is with pleasure that we recommend the services of Active Bugs to other interested organizations .
Sincerely ,
Swiss Cooperation Office for the Mekong Region-Laos
Tim Enderlin
Regional Director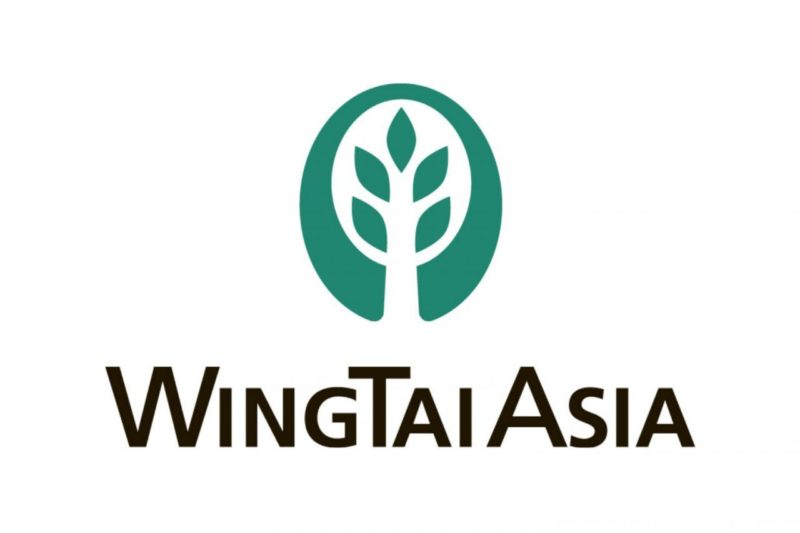 Our team at Wing Tai Clothing had an amazing bonding session led by a group of fun and engaging team from Active Bugs! The trainers and facilitators are flexible and able to tweak the sessions / presentation styles to accommodate to our needs, and even to suit our last-minute requests. They are also fun-loving and outgoing individuals whom are able to encourage our participants to open up and share about their personal values and experiences during the sharing sessions.
The activities are held in a structured yet engaging manner as well. The content was properly planned and carried out in a constructive manner. Through the activities, our team has learnt about self-confidence, embracing challenges with a positive attitude, attentive listening, to be focused and always seeking continuous improvement, all of which are our company core values. Towards the end of the event, our team surely felt inspired and just couldn't get enough of Active Bugs' teambuilding activities!
Thank you very much! 
Regards
June Lim
Senior Training Manager
Training
Wing Tai Clothing Sdn. Bhd.

Active bugs have done a tremendous job for all of our previous events/team buildings. Our management team including the stakeholders for i.e. staff are very satisfied and happy with the Active bugs team.
The first event Active bugs did for us was the Dragon Boat. It was a team building/team engagement event for Maybank Islamic staff (140 pax) and our President & Chief Executive Officer, Datuk Farid Alias came to join us as well.
The event was executed successfully and became the talk of Maybankers across board as Datuk Farid actually shared his experience during this event during EXCO meetings and during Annual General Meetings.
Our fellow colleagues from other Line of Businesses for i.e. Group Human Capital also have done events with Active bugs after the dragon boat success story.
We have engaged with Active Bugs for the past few years and never had problems dealing with them. They are very professional and have never fail to impress us.
We can assure you that they're very reliable.
One of the examples we can share with you was when one of our Best Employee Award certificates was wrongly printed by us and we only realized it at midnight and the event was in the morning at the Lake Gardens. We quickly asked for Active bugs assistance as it was already midnight and they actually brought along their own printer to the event site the next morning.
Reliability is definitely one of the core things we look in an event management/team building companies.
For FYI, I have done events for the past 10 years and have dealt with so many event management/team building companies. Active bugs will always be my first choice when it comes to team building/engagement event and would definitely recommend to others.
Liyana Md Mokhtar (Knowledge Management & Engagement) – Maybank Islamic Berhad.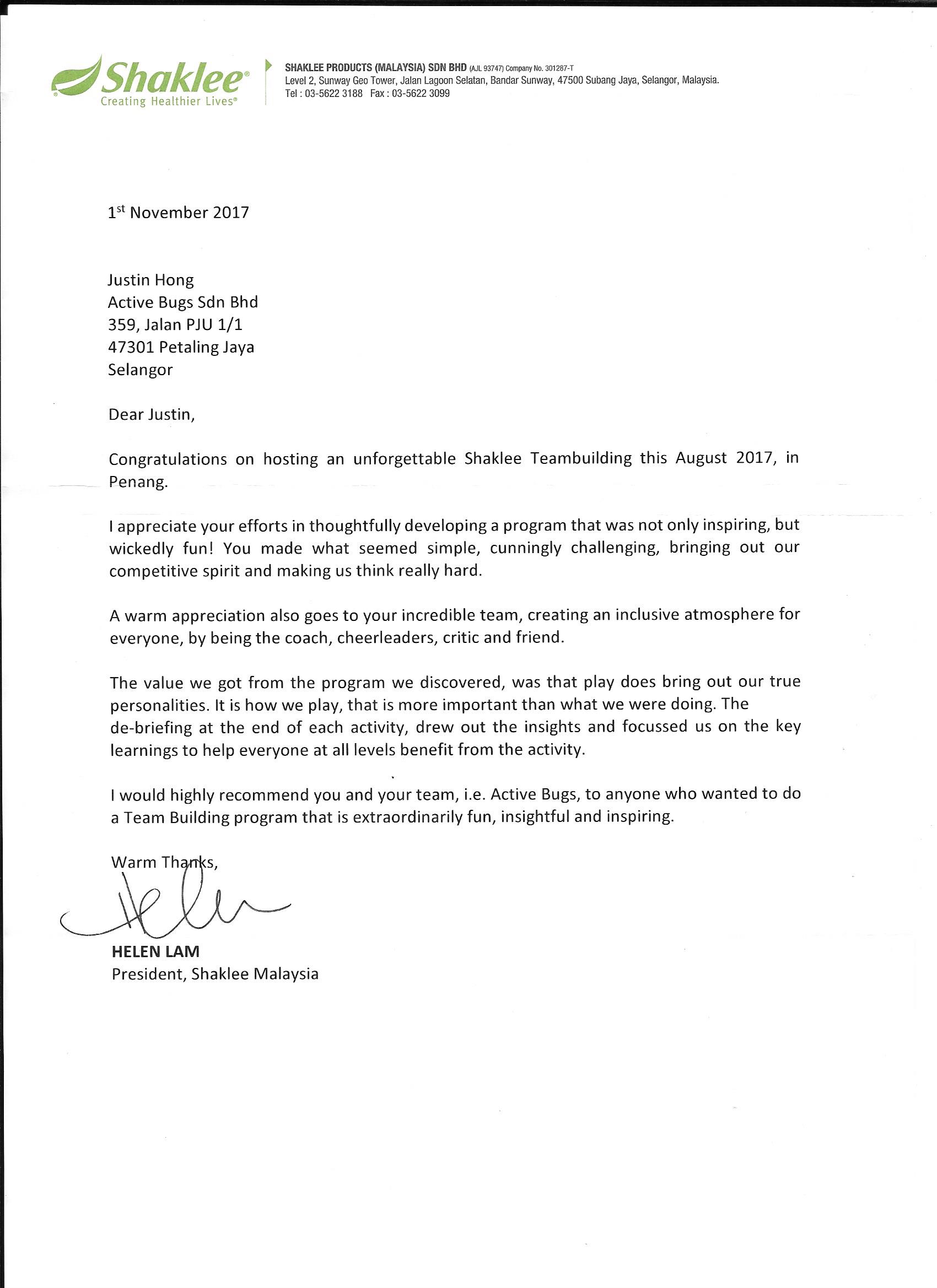 Petron Malaysia Retail Team engaged Active Bugs for a teambuilding event on 16 August 2017. The typical perception of mundane indoor team building had been debunked. Justin and his team brought the best out of us with activities which were intense and engaging.
We appreciate the learnings and experience. Well done!
Pn. Faridah Ali
Head Of Retail Business
Petron Malaysia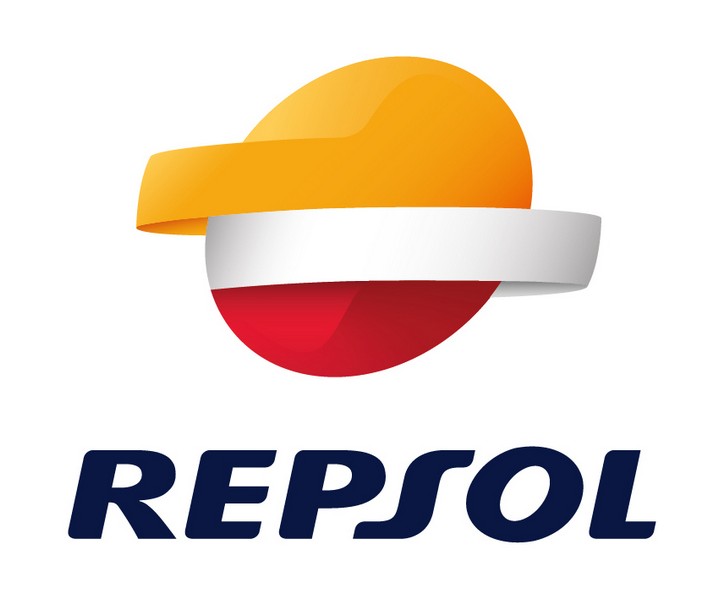 "The Repsol 2016 Mount Kinabalu challenge was a great success, due in no small part to the experience and excellent organization of the Active Bugs team. Justin, Zaim and EK were enthusiastic and helpful from the start and provided great support during the climb".
Mr. Craig Howat. Reservoir Surveillance Team Lead at Talisman Malaysia.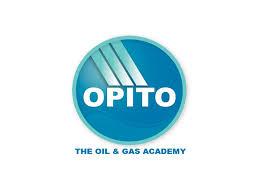 "I would just like to add a sincere thank you for the fantastic time I and the rest of the OPITO team had in Gopeng. The food at Adeline's was excellent and the teambuilding facilitation work, support and activities arranged by both EKJ and Zaim was well received and provided us with lots of learning outcomes which we could take away. So thank you for all the arrangements and we look forward to working with you guys in the future again".
Ms.Jackie Pinto
OPITO International Marketing & Communications Manager

"The CCM team building event which was facilitated by Active Bugs had conveyed valuable and meaningful learnings packed over the course of 2 days. The various sessions managed to successfully break down the complexities and realities of corporate management into simple and easily understood concepts. And all this was done through a series of engaging and fun activities!
Not only that, the sessions also brought us closer in understanding our own limitations and constraints, and how best to overcome them while working as a team in an organisation.
Highly recommended at every level of organisation, be it senior management, middle management or below
On behalf of CCM's Management, many thanks to the team at Active Bugs for a very fruitful experience!"
Amirul Feisal bin Wan Zahir
Group Managing Director
Chemical Company of Malaysia Berhad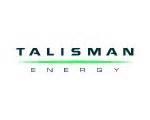 Talisman Malaysia engaged ActiveBugs for our "Conquer Kinabalu, Changing Lives' Expedition on the 4th-7th of September 2013 and it was one of the best decision we've made.
Active Bugs successfully organized, trained and kept the team (nine people) fit prior to the excursion. The trainers are all very knowledgeable and have vast experience on Mount Kinabalu. They pushed, guided and motivated the team throughout the grueling climb but never at the cost of another team member and our safety was never compromised.
Kudos to the Active Bugs team for a job well-done!
Duncan Smart
Kinabalu Asset
Talisman Malaysia

Dear Justin
This email serves to register our appreciation to your team for the satisfactory organization of FVSB's Sports Carnival at TTFC on the 19th March 2013.
Your team under your leadership demonstrated high level of professionalism and dedication to ensure the overall success of the event.
In my capacity as the President of Sports Club, wish to convey thanks and I have no reservation to consider or recommend Active Bugs Sdn Bhd for similar future events.
All the best.
Rgds
Abdul Gaffor Hamzah
Senior Manager, Procurement

For a day and a half, on Saturday 7 and morning of Sunday 8 July 2012, our company had Mr. Justin Hong and his team from ACTIVE BUGS to facilitate our company's Team-Building, and Family Day activities held at Cherengin Hills Resort, Janda Baik.
As with many other companies, we are a dynamic and enthusiastic team, but of course we also have our strengths and weaknesses too. Nevertheless, we are all fighters. We wanted someone who would listen to our requirements, and circumstances. We needed someone who could help us strengthen our team, and do it in a fun and unforgettable way. But then, we also wanted our family members to be well-taken care of too at the same time as we were having our Family Day concurrently!
And that job we entrusted into the hands of ACTIVE BUGS! Not only did they come up with some very imaginative team-building experiences for us all, our families also had a great time with telematch games and activities. They also had sufficient staffs stationed at both our activities to make sure that things were running as smooth as the situation permitted.
For the team-building events, even though we were split into teams, the events were very competitive yet non-confrontational, with overall lessons learned. We learned that even though we were a seemingly dysfunctional team at first, we could and did, come together in the end for a common goal in some of the games played.
It culminated with the Eco-Challenge activities which involved us company staffs and our family members participating together, and was certainly an unforgettable experience for most of us.
I would not hesitate to recommend ACTIVE BUGS to any of my business friends if they are looking for a dedicated and hardworking team to conduct their companies' team building activities.
Thank you."
Ooi Swee Thean
Organizing Chairman
WWRC Sports Club Committee

The Active Bugs team are dedicated to give their best all the time, finding out what more they can do to make the learning experience more enriching."
Patricia Da Costa, Quality & Service Management (CFS), OCBC Bank. KL

Hi Justin,
I think I speak for the entire Company when I say that we could not have enjoyed ourselves anymore than we did!
Thanks for an incredible team-building event. The feedback has been VERY positive; everyone expressed how much they enjoyed spending time with Active Bugs.
I really do appreciate you working with me and my team with no more than a few days to plan and turned out to be "the most fun team building event" anyone can remember.
From the start you set such a good tone that carried on throughout the day to make the whole day work well and that make ME look good!!
We had so much fun that to this day the staff are still talking and laughing with pride about the challenges they succeeded in. This day really helped us to create a sense of belonging to the team.
Thanks for an amazing day!
Siti Hawa Yaacob
HR Unit. Affin Fund Management Berhad.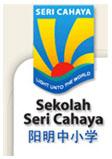 "Dear Mr. Justin Hong,
Thank you for such a wonderful trip. We really enjoyed ourselves. You are very professional, nice and helpful.
I wish you the best in everything for 2012 and am looking forward to another trip organized by you.
Again I want to thank you for making our trip so memorable.
Kind regards,
Cikgu Siti Nur bt Mohd. Sariff.Sekolah Seri Cahaya.
"Thank you uncle J. On behalf of us, da Seri Cahayans, I can proudly say we had an awesome time! XD" – Amirul Aiman.
"To: Uncle J. Thank you for everything. We had a lot of fun. We hope to see you soon! And thanks a lot for the ladybug! :-D" – Alyssa, Aisya, Khadijah & Hidayah (Go-Kart girls)
"Hey uncle J, it's me, Seong Chun. Just want to thank you for everything. I will try my best to succeed in life" – Thien Seong Chun.

"I also want to thank you and your team once again for making the whole team performed the finger karate successfully. Your encouragement and insistence play an important part to the successful execution. This experience will stay with the team for a long time if not for ever.
This is by far the most memorable outing."
Mr. Vincent Phua, Chief Financial Officer, NCS Group, Singapore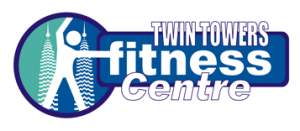 "I have always wanted to organize an outing, a challenge or a team building session for my staffs and members. Finally, I managed to get the approval from my directors. However, I was sceptical about the participation that I would get from my staffs. Initially, there were a few who were reluctant to go. I managed to convince them to participate and the results were amazing. Everyone without exception enjoyed the activities tremendously. The combination of activities worked well especially the urban challenge. I noticed improvements in terms of self discipline, confidence level, mutual understanding and respect among the staffs. They are highly motivated now and are definitely looking forward for the next outing. They also expect that the future activities will be more challenging as they are preparing themselves to be fitter. I would like to thank Active Bugs Resources for organizing such an unforgettable event for my staffs. I am happy for them and it is an achievement on my side to be able to bring them together, especially outside of their 'comfort zone'. I hope that we will have a long term working partnership".

Mimi Kamaludin, Sales & Marketing Manager, Twin Towers Fitness Centre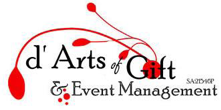 Ruj Kami : DAGEM/0677/08
Tarikh : 24 August 2008
PROGRAM AMAL & MOTIVASI 'GET-SET-GO' 2008/2009 UNTUK ANAK-ANAK YATIM RUMAH BAKTI, HULU KELANG.
Appreciation & Testimonial For Photographic Work & Service
This letter is written in appreciation to Active Bugs Resources for the exceptional photographic work and service.
Justin Hong was the photographer for our 'Get-Set-Go' Programme at Rumah Bakti, Hulu Kelang which was held on 17/08/08, Sunday. Outstanding in his efforts as he was very organized, professional, and flexible in the service. Active Bugs truly captured this launching event. We feel the pictures were beautiful and have received numerous compliments from our guests on the tasteful photos.
The positive response to Active Bugs is the reason why we will request them to work with again at our next event.
Thanks for the excellent service and professionalism. We hope to work with you and Active Bugs again. We will recommend you to others. You are welcome to use us as a reference.
In Appreciation,
D ARTS OF GIFT & EVENT MANAGEMENT (SA21546P)/PROPERD
NORLIZA NASRUDDIN
Project Manager, +60192413530